Br. Peter Lamick had never traveled outside of the United States before visiting Bogotá,
Colombia last month. As part of his yearlong spiritual preparation in the Viatorian Novitiate, he and his Novice Master Fr. John Van Wiel, CSV, toured the school and parish started by Viatorians more than 50 years after arriving as missionaries.
"The purpose of our visit was to meet our brother Viatorians in Colombia," Br. Peter explains, "to learn about their ministries, and experience the Colombian culture in which our Viatorian charism is situated."
Over the course of a week, they toured the Colegio San Viator, the Viatorian school which serves more than 1,000 students and recently celebrated its 50th anniversary, as well as San Juan Maria Vianney Parish, where Viatorians minister.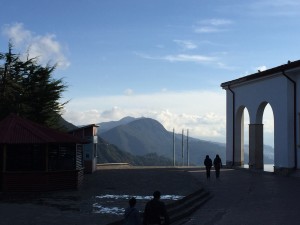 Their Viatorian tour guides took them to sights in the Colombian countryside, including visiting Colombia's historic Salt Cathedral, carved out of a salt mine and located one hour north of Bogota, as well as to the historic city of Tunja, located on the eastern edge of the Andes.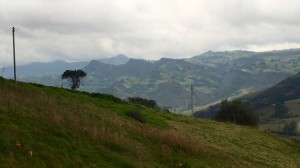 During the visit, Br. Peter worked on his Spanish, saying his evening prayers every night with Br. Edwin Ruiz, but the best part of the visit he said was getting to meet all of his confreres, or fellow Viatorians.
"It provided me with a perspective on just how expansive the Viatorian mission truly is," he said. "It was also great for me to meet and get to know some younger Viatorians. Their passion and commitment to the Viatorian mission was inspiring and encouraging for me as I prepare for my vows, coming up in January, 2016."