Fr. Daniel Belanger, CSV, celebrated 25 years as a Viatorian last year and this summer he will reach 15 years as a priest. The bulk of his years in the priesthood have been spent leading St. George Parish in Bourbonnais as pastor, a ministry he greatly enjoys.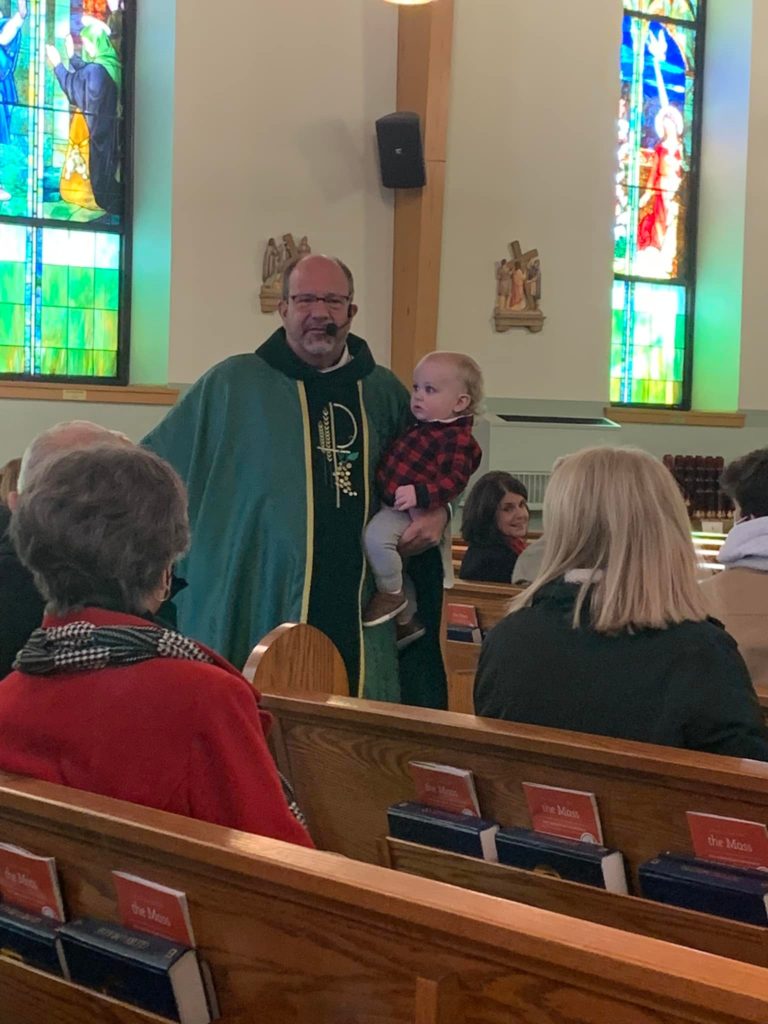 At a recent Sunday Mass, as Fr. Dan was offering his homily he heard a young child fussing. What did he do? He walked over to the parents, scooped up the child and carried him around as he continued preaching.
His parishioners loved it — and so did prospective parishioners.
"Wow," said Kaelyn Bess in a comment on Facebook. "I have been that mom before that worries about your baby in church, this would be something I would never forget."
"He truly wants people comfortable there and families with young kids to feel welcome," added parishioner Karie Prokop. "Your baby crying does not bother him. He wants you to bring your kids to church!"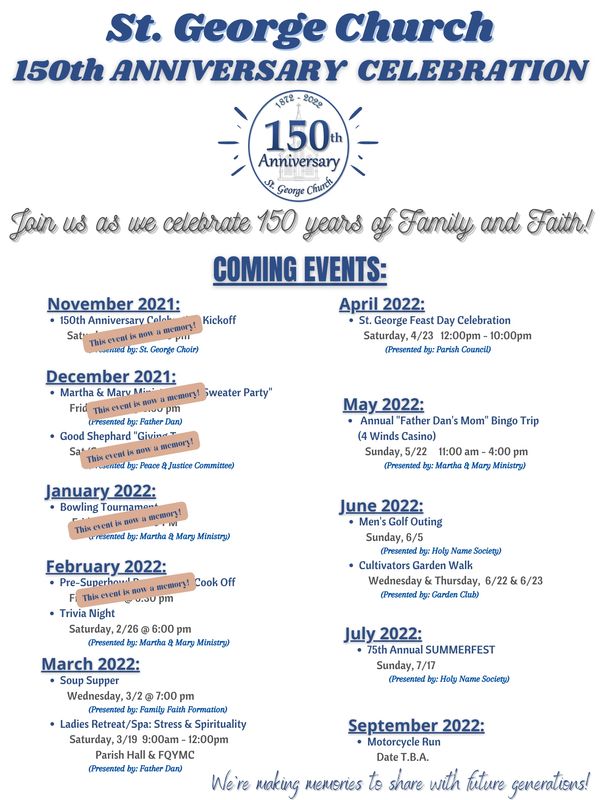 Fr. Dan has worked tirelessly to engage his parishioners — of all ages — in living out their faith. For this year's historic 150th anniversary celebration, he is gearing all of the activites toward families.
"The parish will kick off a year of celebration and events to gather families together and grow in their faith," Fr. Dan said at the outset. "We look to our ancestors in gratitude for their perseverance to ensure the parish of St. George flourished and endured.
"We are willing to meet the challenges ahead," he added, "to provide the same faith opportunities for future generations."