It's official: May was the wettest month in recorded history in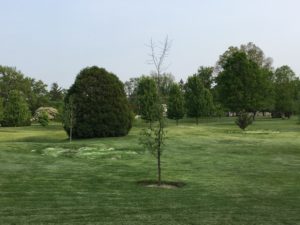 Chicago, but that was good news for the Viatorian Province Center, where gardeners planted more than 30 new trees and 40 flowering bushes.
Steve Burks, director of buildings and grounds for the Province Center, says last winter's heavy snowfall took a toll on the property.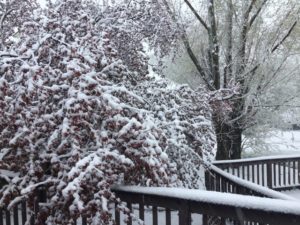 "We lost 46 trees — mostly along the fence line," Burks says. "The snow just snapped them. But we're replacing them with trees that were selected for color and growth."
The Province Center is set on nearly seven acres of land and serves as the headquarters of the Chicago Province, but unofficially it is something of a nature sanctuary.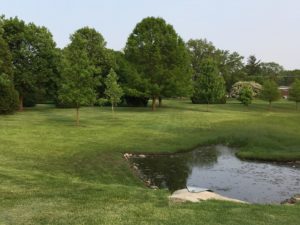 With its rolling land set back off of busy Euclid Avenue — dotted with close to 100 trees and mature garden beds of perennials and annuals — it offers a sense of peace and serenity to all who visit.
The new trees include Colorado blue spruce, arborvitae, magnolia, redbud, Chanticleer pear and ginkgo trees, as well as white oak, maple and pine trees.
Thanks to the abundant rain, they are taking hold and will transform the campus along with the 10 new trees planted last fall, including autumn oaks and maples, to burning bushes, crabapple and Kentucky coffee trees.
The lush grounds reflect the rich farmland and orchards that Viatorians purchased more than 60 years ago. During the late 1950s and early 1960s, they converted it into the Province Center and Saint Viator High School, on the northern edge of the property.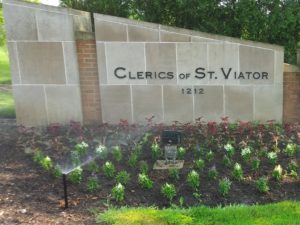 As a religious community, Viatorians are committed to caring for all of God's creation and the nature sanctuary that comes alive before their eyes reminds them daily of the magnificence of God's creation.