Members of the Viatorian Community started early this year. After producing more than 1,000 pounds of fresh vegetables last year from a garden on the provincial campus, they ambitiously hope to grow more this season.
Nearly all of their harvest was donated to area food pantries to help address hunger in Chicago's Northwest suburbs, and provide struggling families with nutritious, fresh produce.
This year, they are starting from seed, raising varieties of tomatoes, peppers, eggplant, zucchini, beans and even pumpkins, under growing lights in a storage room inside the Province Center, to get a head start on the growing season.
Led by Fr. Dan Hall, CSV, the group includes Viatorian associates, pre-associates, staff members and friends as well as biology students from Saint Viator High School.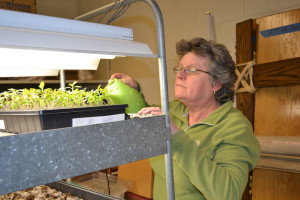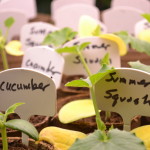 "We, as a community, have been blessed," Fr. Hall says. "This is something we can do to help those around us. We see it as our responsibility — and our mission."