Colombia
Colegio San Viator, Bogotá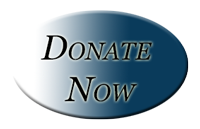 Colegio San Viator is a primary and secondary school that was established in Bogotá, Colombia in 1963 by the Clerics of Saint Viator.  Since its foundation, the school has been noted for its academics, athletics, social activities, and its scholarship program.  It is widely recognized for its role in society and for its clear and definite emphasis on Christian values.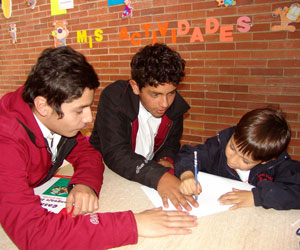 In order to provide the opportunity for students to attend the school regardless of their economic background, scholarships are offered that cover either the full or partial cost of tuition, transportation, and/or meals.  In order to qualify for the scholarships, students must demonstrate a commitment to their education both academically and behaviorally.  They and their parents must also be involved in the activities of the school.  Finally, these scholarships are awarded based on economic need.
A major benefit of the scholarship program is the intermingling of students from different social classes.  Many alumni state that one of the best things Colegio San Viator offered them was the opportunity to meet and study together without any distinction of social class.
---
Colegio San Viator, Tunja
The Viatorian Community opened its second school, Colegio San Viator,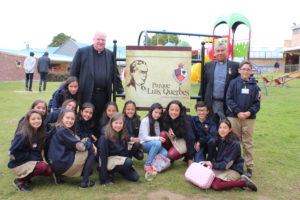 in January, 2017 in Tunja, Colombia. Set amid the Eastern ranges of the Colombian Andes, the school features all the qualities of a Viatorian education, namely one that is faith-based, co-educational, bilingual and pastoral, with professed Viatorians on staff. Consequently, its enrollment is growing. Fr. Pedro Herrara, CSV, serves as president. Ironically, he attended Colegio San Viator in Bogotá and was the first religious vocation to come out of the school. Now, he is paying his Viatorian education forward. Fr. Fredy Contreras, CSV, serves as vice president of the school, while Br. Juan Carlos Ubaque, CSV, works in Campus Ministry.
---
Parish of San Viator, Bogotá

In order to better serve the people in Bogotá, Viatorians started a new parish, San Viator. Though parishioners are still raising money to build a church, Viatorians continue to lead a vibrant community and work in sacrament preparation with children and adults. Fr. Edgar Suarez, CSV, leads the parish as pastor.