The Viatorian Community supports the National Immigrant Justice Center (NIJC) for its solidarity with Asian American and Pacific Islander (AAPI) communities across the nation. They have endured racism in this country for centuries and, over the past year, have been the frequent targets of violent hate crimes.
Our hearts go out to the community in Atlanta now mourning the deaths of eight people, including six Asian American women.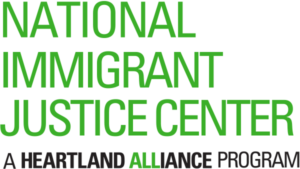 Find the entire statement of solidarity by the NIJC, here.
Meanwhile, policies like the border closure continue to perpetuate racist stereotypes about immigrants. Here are the latest immigration updates compiled by the NIJC:
We need bold and inclusive protections for immigrants
The Dream and Promise Act, which passed in the House last Thursday, will provide long overdue protections to many immigrants in our communities — including Deferred Action for Childhood Arrivals (DACA), Temporary Protected Status (TPS), and Deferred Enforced Departure (DED) recipients. Disappointingly, the legislation also contains harmful criminalization bars that will exclude many immigrants. We need bold and inclusive legislation that leaves no one behind. Check out our Twitter thread applauding the representatives who stood against these exclusions.
Time to cut the contracts and end detention
NIJC released a new policy brief, Cut the Contracts: It's Time to End ICE's Corrupt Detention Management System, which updates our research on ICE's immigrant detention contracting and inspection system. The policy brief highlights the first ten detention centers Detention Watch Network is calling on the Biden administration to shut down as part of the Communities Not Cages campaign. We urge the Biden administration to shut down detention centers immediately and end detention contracts.
Your questions answered: Remain in Mexico
We've compiled the most frequently asked questions about the Migrant Protection Protocols (MPP), also known as Remain in Mexico. Check out this FAQ for communities and service providers in English and Spanish.
New memo ends harmful info-sharing agreement
We applaud the memo rescinding the harmful 2018 info-sharing agreement between Department of Health and Human Services (HHS) and the Department of Homeland Security that resulted in the arrest and deportation of unaccompanied children's relatives who came forward to seek their release from HHS custody. This termination must be the first step toward reinforcing a robust firewall between immigration enforcement and the care of unaccompanied children. Read our full statement here.