This just in, from Mrs. Tracy Brunelle, Principal of St. Viator Parish School in Las Vegas: "You all rocked the first day back."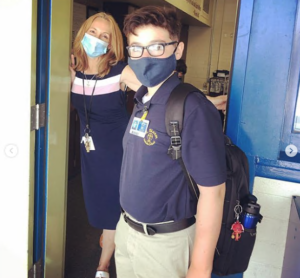 "We aren't sure we have ever been more excited for a school year to start," she said on Monday. "Many, many changes, lots and lots of work hours, countless decisions — but we are ready and willing, and most importantly, putting it in God's hands."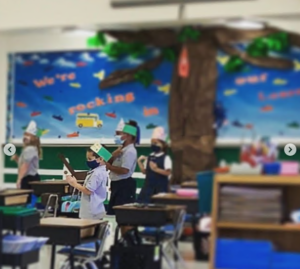 Mrs. Brunelle and school officials began working with the Diocesan Restoration  Council several months ago to ensure that classrooms and school protocols met or exceeded the guidelines by the Center for Disease Control, the World Health Organization, and Southern Nevada Health Department for a safe return to school.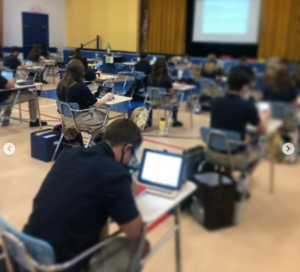 "Our success hinges on three things," Mrs. Brunelle said: "social distancing, class groups — cohorts — and hygiene. Classrooms have been reconfigured to accommodate half of what they used to hold and every space is a classroom right now."
Space is so limited, that several grades have waiting lists after drawing interest from families new to the Catholic school system, wanting in-person learning for their children.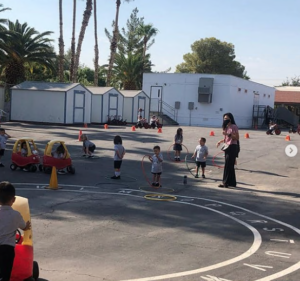 "In order for the school to open under current guidelines, we had to cap enrollment to fit the available space," Mrs. Brunelle says. "We did have an influx of requests after our Clark County School District decided to start at a distance. We do have wait lists in several classrooms; but we are holding off until we insure that we are all back and safe."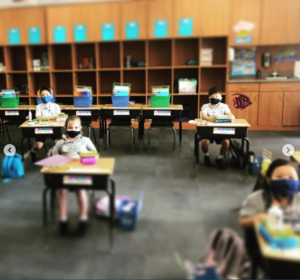 Consequently, St. Viator faculty and staff are taking it one day at a time, but this much they know: they are off to a great start.
"It was terrific to see the kids back," Mrs. Brunelle added, "albeit in a new normal."