Since the start of the fall semester, St. Viator Parish School has worked to meet all the guidelines from the CDC and the state of Nevada, in keeping students and faculty safe during in-person education.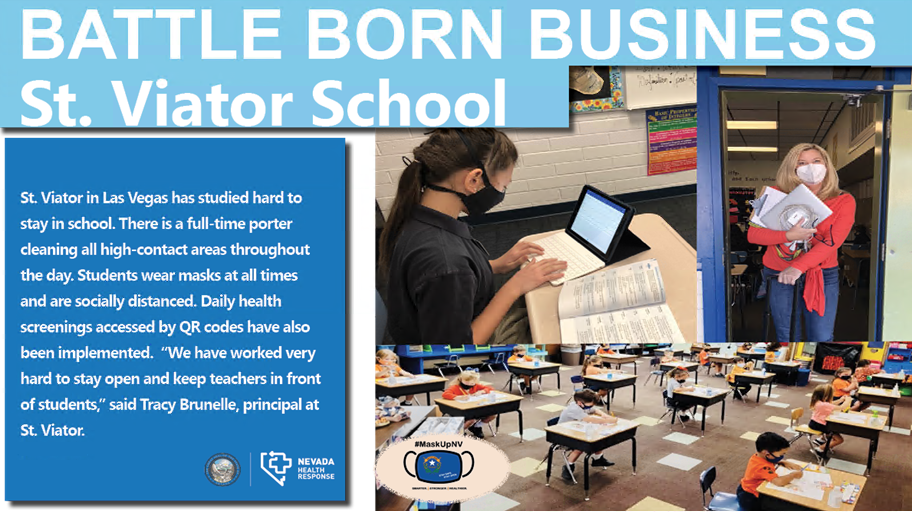 Three months into the schoolyear, state medical officials have noticed. Last week, St. Viator School was highlighted as a "Battle Born Business" by the Nevada Health Response, as one local business that is taking creative and necessary measures to stay safe and stay open.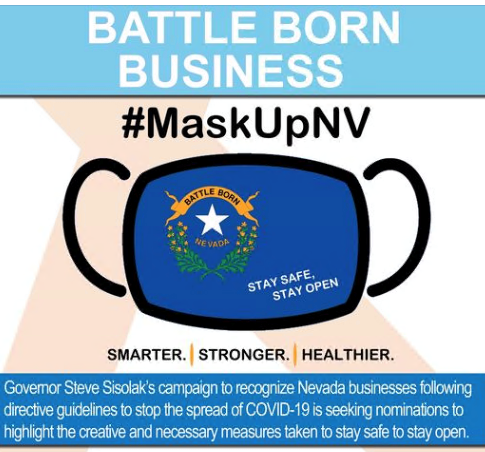 The campaign is part of Nevada Gov. Steve Sisolak's campaign to recognize Nevada businesses following directive guidelines to stop the spread of COVID-19.
"We were so surprised, but thrilled to be recognized for our hard work," says Mrs. Tracy Brunelle, Principal.
Consider some of the school's initiatives: QR codes have been implemented to run daily health screenings on everyone in attendance, student cohorts have been developed, and teachers rotate in and out of classrooms to keep traffic down. What's more, the school has made use of every available space for additional classroom space — from the gym to the parish center to outdoors — in order to keeps students six feet apart.
The term, Battle Born Business, takes its cue from the Battle Born Medical Corps, which was established April 1 by Gov. Sisolak and the Nevada Health Response in order to relieve the burden placed on healthcare personnel and facilities by COVID-19. The Battle Born Businesses are highlighted on NHR's Facebook and Twitter feeds in order to promote civic engagement in the fight against the virus and provide the latest health information.
Mrs. Brunelle says the shout-out recognizes all their hard work in keeping the school open — and keeping the teachers in front of students.
"Our families have been amazing and we are so thankful. Everyone is paying attention and wants to be safe," Mrs. Brunelle says. "Our teachers have never worked harder, they are teaching in two classrooms and online. We are very creative now more than ever. It is a different world out there."