After nearly a year of celebrations, St. Viator Parish in Chicago wrapped up its 125th anniversary in style.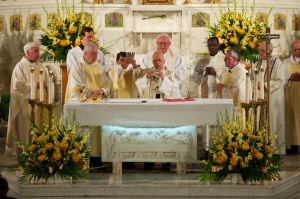 Cardinal Francis George, O.M.I., Archbishop of Chicago, presided at Mass with nearly a dozen Viatorians and a full congregation in attendance.
"Our history and mission have been inextricably linked with St. Viator Parish since its beginnings," said Fr. Thomas von Behren, CSV, provincial, who gave the homily.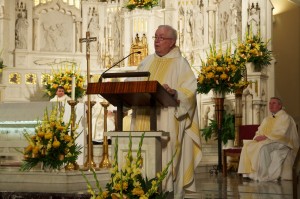 He pointed out that the church which dates back to the 19th century and reached out to immigrants living on Chicago's Northwest side, eventually spawned 20 new parishes within its large boundaries, including St. Pascal's Church, where Cardinal George attended.
"In 1888, a seed was planted," said Fr. Charles Bolser, CSV, pastor, "and it continues to grow and give shelter and life, feeding one generation after another."