They're at it again. At St. Thomas More Catholic Community in Henderson, run by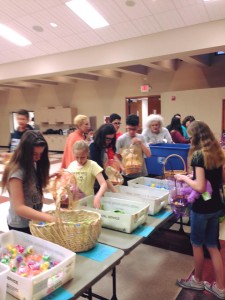 Viatorians, its youth group for sixth, seventh and eighth graders — More Youth — like to bring joy to needy families during the holidays.
Last November, they created Thanksgiving centerpieces for the hundreds of meals delivered by parishioners to residents who were alone for the holiday.
Most recently, they worked in assembly line fashion to create 150 vibrant Easter baskets for families served by Catholic Charities of Southern Nevada. The agency serves more than 100,000 men, women and children a year, in its mission to transform the lives of the most vulnerable.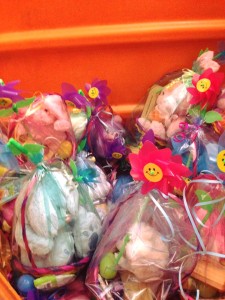 Dorothy Distel leads the More Youth group at St. Thomas More, where its overall youth ministry program is one of its hallmarks.
More Youth focuses on education through experience. Its members are placed in an environment where they have the opportunity to experience — hands on — the teachings of the Catholic Church.
Making Easter baskets for the needy, is one creative example.