Fr. Mick Egan, CSV, has served as pastor less than six months at St. Thomas More Catholic Community in Henderson, Nevada, but already he is turning to strategic planning as a way to assess parish life and enrich it.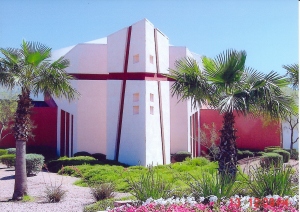 In the latest bulletin, Fr. Egan released the initial results from a number of focus groups who were involved in an assessment of the parish. The eight focus groups drew from different ages, ethnicities and cultures, and household sizes.
Their surveys came after a parish census survey nearly one year ago, under the leadership of then pastor, Fr. Patrick Render, CSV.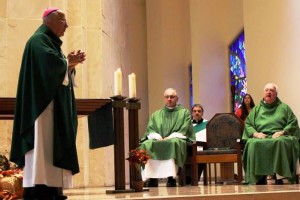 "The results of the focus groups were very good and affirming of our community," Fr. Egan reported.
The final report is 13 pages long, he said, and includes what the parish does well — and what it needs to improve.
In Sunday's bulletin, he released the highlights of "where the light shines brightest:"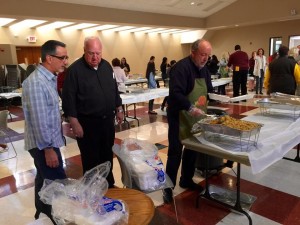 * St. Thomas More is a welcoming, friendly community
* Music ministry and choir are exceptional
* This is a wonderful faith community
* There is outstanding faith formation through the RCIA and RICI programs
* Liturgy is very well done
* The Viatorian priests are held in high regard for their preaching and inclusive nature
* The vast array of ministries allows for everyone to be involved
* A significant outreach to the community exists within the parish
* Participants noted the true sense of community and inclusive nature of the parish