Barbequed chicken, tractor pulls, a country store and live music. The 74th annual Summerfest at St. George Parish offered that and more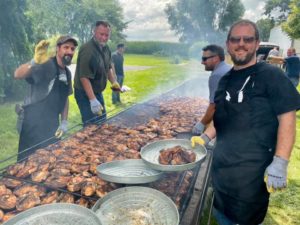 to parishioners eager to celebrate summer — and with one another.
The festival took place July 18 and raised money for parish operating expenses. It has been a summer staple at the rural parish since the end of World War II, and it returned this summer after being canceled during the pandemic.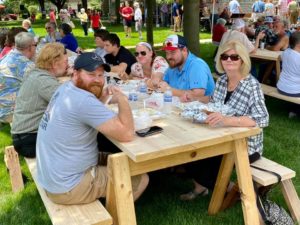 "I had such a great time talking to people," Fr. Dan Belanger, CSV, pastor, said. "It was so great to see so many families who came."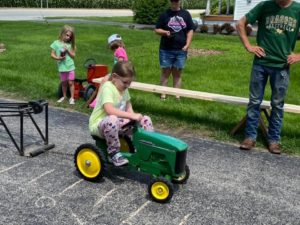 Viatorian associates at the parish helped run the event, including Associates Curt and Kathy Saindon and Bobby and Julie Lampley, among others.
The summer festival on church ground signaled a return to normalcy, but it also advanced the mission of the Viatorians — who have served at St. George since 1869 — of raising up communities where faith is lived, deepened and celebrated.