For more than 60 years, Viatorians have partnered with the Missionaries of the Sacred Heart of Jesus and Our Lady of Guadalupe. The Hermanas, or Sisters, have worked alongside of Viatorians at various locations, but always at the Province Center in Arlington Heights, where they live in a private residence next door.
They worship together at daily Mass, and Viatorians always celebrate their jubilees and feast days — June 16, the feast of the Sacred Heart of Jesus; and Dec. 12, feast of Our Lady of Guadalupe — with a special Mass and flowers.
The Hermanas enjoy cooking for the retired Viatorians who live at the Province Center, but they take special delight in decorating the dining room for all of the different holidays. It's a personal touch, that adds so much warmth. This year, they even pulled out costumes for Halloween.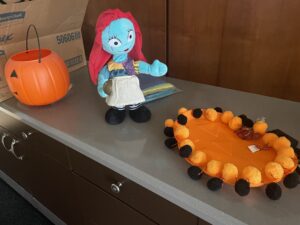 "It's fun," says Sr. Alejandra Perez, M.S.C. Gpe, the local superior and lead instigator.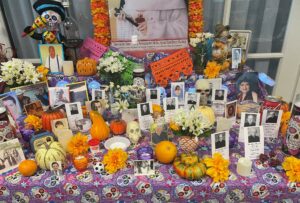 Over at their residence, they have an ofrenda set up, or altar, with photos of all of their loved ones who have passed away, including many Viatorians. Their observance of Día de Los Muertos will stay up for five days, when the Hermanas always joyfully celebrate all of the Viatorians that have gone before them.