One of the Viatorian Community's most sustainable projects got underway today,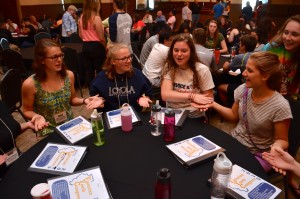 with the 7th annual Viatorian Youth Congress. Associate Karen Cutler directs the four-day conference, which immerses teenage delegates and their young adult leaders in faith formation, social justice and leadership training activities.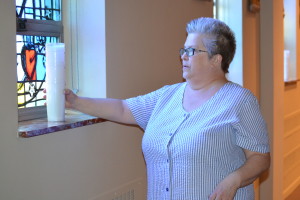 Five days before the 50 delegates arrive — coming from Viatorian ministry sites in Illinois and Las Vegas — the two young adult coordinators who will be running the show, began their training.
Emily Glasgow, 22, of Las Vegas will be a senior at Southern Utah University this fall, where she is majoring in English education with the hopes of one day serving as a campus minister. She attended Bishop Gorman High School and is a member of St. Viator Catholic Community.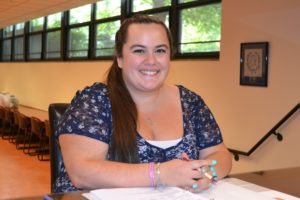 She remembers attending the youth congress for the first time as a delegate in 2012. She returned one year later to serve as a leader and now she is co-leading it.
"I just remember how much I loved meeting so many people from so many different Viatorian sites," Emily says of her first year, "and just how much we shared in common. I'm excited for the opportunity to work with students on their journey to finding a path to God."
Her fellow coordinator, Zach Wells, 21, of Las Vegas, agrees.
"As a delegate, I enjoyed just being able to talk to people about my faith," Zach says, "and I wanted to come back as a leader to give that experience to the next generation."
Like Emily, Zach attended Bishop Gorman High School and he is a member of St. Viator Catholic Community in Las Vegas. He first attended the Viatorian Youth Congress in 2012 as a delegate and he returned two years later to serve as a young adult leader.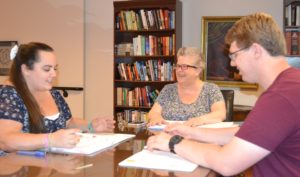 This fall, he will be a senior at the University of Nevada at Las Vegas, where he is majoring in history.