Homemade pie. More than 1,800 slices of it.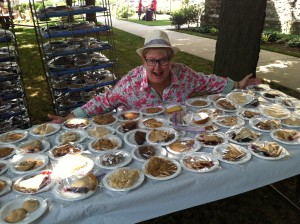 That was the secret ingredient at the 67th annual Summerfest at St. George Church in Bourbonnais, IL.
Fr. Dan Belanger, CSV, pastor, declared the outdoor festival "a huge success" in bringing the community together and celebrating parish life, in part fueled by the downhome goodness of the freshly made pies.
"How do I start to describe how awesome this year's event was," Fr. Dan said in a letter in the weekly bulletin.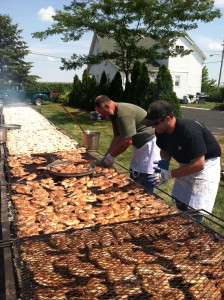 For starters, the annual summer picnic raised more than $24,000 to help fund future building projects on the church campus, as well as diocesan expenditures and liturgy enhancements.
Fr. Dan said families enjoyed all the food as well as touring the inside of the church and exploring its many gardens.
"People told me they felt at home," Fr. Dan said, "and experienced the presence of God through our hospitality and welcoming parishioners."
Viatorians have served at St. George since 1869 and remained true to their mission of raising up communities where faith is lived, deepened and celebrated.