The U.S. administration has scaled-up their policy to separate children from their parents when they come to the border.
Since October, 2017 — and with a major spike in the last four months — more than 1,000 children have been separated, with at least 100 of them under the age of 4. This creates major trauma for the kids and families, in addition to likely trauma from their journey.
As Catholics, we acknowledge the special role of Mary and all mothers and families. Consequently, this action cuts at the very core of our faith and Catholic social teachings.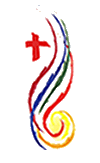 In their latest Justice & Peace Alert, the Conference of Major Superiors of Men (CMSM) suggests action items that concerned Catholics can take, in light of this tragedy.