A group of six seniors at Saint Viator High School are completing their service requirements in a unique way: together.
Nearly every Saturday morning, they meet at a local food pantry to collect, sort and ultimately distribute food donations.
"The way I see it, it's the Viatorian mission, of serving the marginalized," says John Leininger.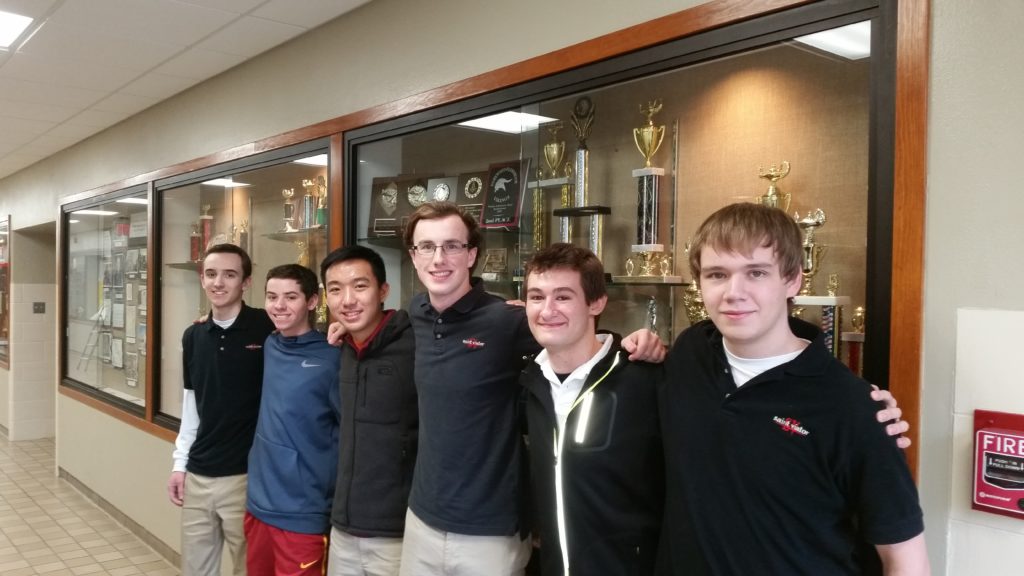 The teens spend three hours unloading fresh produce delivered by the Greater Chicago Food Depository, before sorting through donations and ultimately filling grocery bags to distribute to the 40 or so families that will come by that day for food.
"It's fun helping others, but especially with your friends," says Ryan Flynn.
"It's become our Saturday morning tradition," adds Kenny Yi.
Cindy Williams, director of the food pantry, calls them her Saint Viator team and says she could not have asked for a more mature and helpful group of volunteers.
"They always come ready to help," Williams says. "The don't need to be assigned. They see something that needs to be done and they do it."
She adds that their youthful enthusiasm is contagious and that their agency depends drawing younger volunteers to continue its service to the community.
"What I like is when they help the clients to their cars with their heavy bundles," Williams adds. "I see them having conversations with the clients. They're not just going through the motions, they're engaging them."
The clients, too, have noticed the young men who help them. One of them, an older woman, told senior Will Sheriff that she enjoyed seeing them when she came and their help meant a lot to her.
"And then she hugged me," Will says. "That's the greatest thing that's happened to me in a while."