Out of 326 schools — including 270 public, 50 private and six private high schools — Saint Viator High School was the only high school in Chicago Archdiocese to receive the Blue Ribbon Award for Academic Excellence — their second successive one.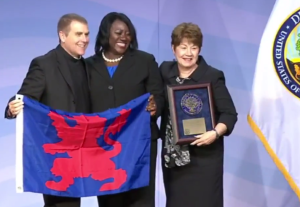 Fr. Corey Brost, CSV, president and Mrs. Eileen Manno, principal, traveled to Washington DC this week to accept the award at the formal recognition ceremony, hosted by the U.S. Department of Education.
Specifically, Saint Viator was recognized for its integration of technology into the curriculum, the Rev. Mark R. Francis, CSV, International Program, as well as its Campus Ministry, Christian Service and Querbes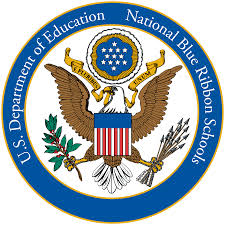 Scholars programs.
Also highlighted were the Class of 2014's composite ACT scores (26.3) and the drug and alcohol testing program.
"This Blue Ribbon award recognizes Saint Viator High School's on-going commitment to the academic, spiritual and emotional growth of our students," Fr. Brost said, "by providing the curriculum, technology and facilities that students need to succeed in an ever-changing world."