After the Biden administration announced its intention to begin returning asylum seekers to Mexico through the Migrant Protection Protocols (MPP) program, the program will place thousands of migrants and asylum seekers in danger.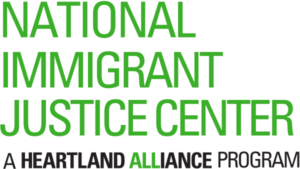 Initiated by the Trump administration, the "Remain in Mexico" program forced more than 70,000 migrants and asylum seekers to wait in deadly conditions in Mexico, ultimately granting asylum to only 1% of those individuals.
The Biden administration's MPP policy expands the nationalities subject to forcible returns to Mexico, for the first time including Haitians, Brazilians, and other people from the Western Hemisphere.
The National Immigrant Justice Center (NIJC) and the Viatorian Community condemns the administration for reinstating MPP and for failing to protect migrants and their legal right to seek asylum. Read the full NIJC statement here.
At the same tim, the U.S. has opened its borders to vaccinated tourists, but Black, Brown and Indigenous asylum seekers at the southern border – including those who are vaccinated – continue to be expelled. Read this new blog post from NIJC's Azadeh Erfani about the racial injustice of the U.S. government's continued anti-asylum policies.