It has been 25 years since a tragic auto accident took the life of Andrew Johnstone,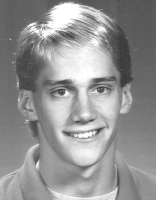 the president-elect of Saint Viator High School's Class of 1992, but his legacy has not been forgotten.
Each year, his name is announced at graduation, in the presentation of the Andrew Johnstone Award, one of two prestigious honors bestowed to outstanding seniors. And each of the last 25 years, Frank and Charlene Johnstone, Andrew's parents, have attended to present the award.
In recognition of the 25-year anniversary, Fr. Charles Bolser, CSV, presided over a special Mass in memory of Andrew, held in Saint Viator's Alumni Memorial Chapel.
In attendance, were family and friends as well as many of the Andrew Johnstone Award winners, including the first one, Andrew Callasi, from the Class of 1992 and the most recent one, Liam Warner, Class of 2016.
It was June 25, 1991, when Andrew — an all-state swimmer, who had set five school records and was captain of the swim team — was driving home from early morning practice and suffered fatal injuries in a single car crash.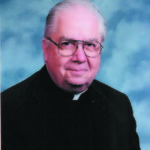 Fr. Bolser served as president of the school at the time, and he recalls that the entire school mourned his loss.
"He was the kind of leader who knew everyone in the class — not just the jocks and the popular kids," Fr. Bolser said. "It didn't matter who you were; if you needed something he was there.
"His was the kind of leadership that reflected inclusiveness," Fr. Bolser added, "and consensus building."