The Conference of Major Superiors of Men, of which the Viatorians are active members, has been serving on the global steering committee and chairing the education committee of the Catholic Nonviolence Initiative.
Its executive committee now is looking at re-calibrating its strategic goals, and they welcome any suggested objectives and contacts.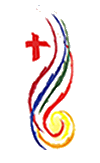 Some of their ideas include designating a Season of Nonviolence during year, as well as gathering pastoral letters from bishops and religious leaders on nonviolence.
Additionally, they wonder about the possibility of every Catholic school, university and seminary offering a course on Gospel Nonviolence.
Read more about this initiative, as well as about the more than 2,000 child migrants — including many who have been separated from their families — being held in Homestead, FL, and actions to take in the latest Justice & Peace Alert from members of CMSM.