The latest Justice & Peace Alert published by the Conference of Major Superiors of Men, features two briefs about migration and immigration:
Heal Not Harm Movement and the restoration of Asylum
Title 42 is a Center for Disease Control program that denies immigrants the right to seek asylum. Title 42 was originally created for the U.S. to safeguard its citizens from the southern border by allowing it to expel immigrants during the beginning and height of the pandemic to reduce the spread of Covid-19. One of the unintended consequences of this law was that it pushed immigrants to seek ever-more dangerous paths into the US, and now there is the possibility that it will be used as a political tool to restrict immigrants, including those seeking asylum.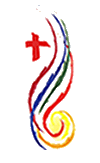 Click here to read more about the effects of Title 42 from the Franciscan Action Network.
Support for Termination of the Migrant Protection Protocol
On March 21, 2022, Catholic Charities USA (CCUSA), the U.S. Conference of Catholic Bishops (USCCB) and Catholic Legal Immigration Network, Inc. (CLINIC) filed an amicus curiae brief in Biden v. Texas, supporting the DHS Secretary's decision to terminate Migrant Protection Protocols (MPP).The brief argued that MPP is immoral because it disregards the God-given dignity of those enrolled, contrary to Catholic social teaching.
Read more here.