The Farm Bill is an important piece of legislation that affects farmers and rural communities across the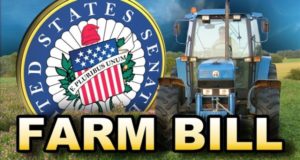 country. As a religious community, Viatorians support farmers both in prayer and in advocacy. Consequently, they have joined in letter campaigns aimed at Congress to approve the latest farm bill.
Here's why: After the U.S. House of Representatives failed in their initial attempt last month to pass their new farm bill, the unchanged bill is expected to undergo a second vote on June 22. In collaboration with the U.S. Conference of Catholic Bishops, CRL and other Catholic organizations have reached out to members of Congress about several concerns related to food assistance and agricultural programs.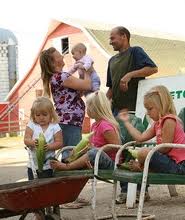 On the Senate side, the Senate Agriculture Committee continues to work behind the scenes to attempt to produce a bipartisan farm bill that will hopefully address many Church priorities. With a markup happening in the Senate Agriculture Committee any day now, we expect to see a draft bill sometime in June.


Needless to say, the clock is ticking on finishing a new farm bill by Sept. 30 when the current one expires.
Read more here from Catholic Rural Life — which applies the teachings of Jesus Christ for the betterment of rural America — and its updates on agricultural policy