Officials with the
Conference of Major Superiors of Men
opened their latest
justice & peace alert
with prayers for two nations suffering tremendous suffering: Haiti and Afghanistan.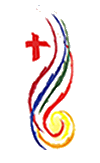 "Our Lady of Perpetual Help, patroness of Haiti, please intercede for those who have lost their lives, for those who have lost their homes, and for those who are vulnerable to further harm in a time of political instability," they wrote.
About Afghanistan, they pointed to the Italian Bishops' Conference, Caritas Italiana, which
has said the following
 about the evolving conflict in Afghanistan: "Together with the staff of the embassies, even the very few priests, men and women religious who are in Kabul are preparing for their forced return."
"We unite our urgent petitions for protection and peace
with those
of the Order of Clerics Regular of Saint Paul (Barnabites) who have shouldered the pastoral work of the Mission Sui Iuris of Afghanistan for several years," CMSM officials wrote.


In other news, the recent release of the United Nations Intergovernmental Panel on Climate Change (IPCC) report
(summary here)
 has stoked an already burgeoning sense of urgency around the rise in temperatures on earth and a demonstrated loss of biodiversity. Climate scientists and faith leaders agree that action must be taken now with the latter emphasizing the need for hope-filled change.
Veerabhadran Ramanathan, a professor of oceanography at the Scripps Observatory at the University of California San Diego and member of the Pontifical Academy of Sciences, asserts, "We are at a crucial turning point…A crucial fork in the road, where we can take the right path. The compass is pointing in the right direction, but we just need more people to see the compass."