In this time of racial reckoning, the Viatorian Community urges people to consider attending a prayer service this week aimed at confronting the sin or racism.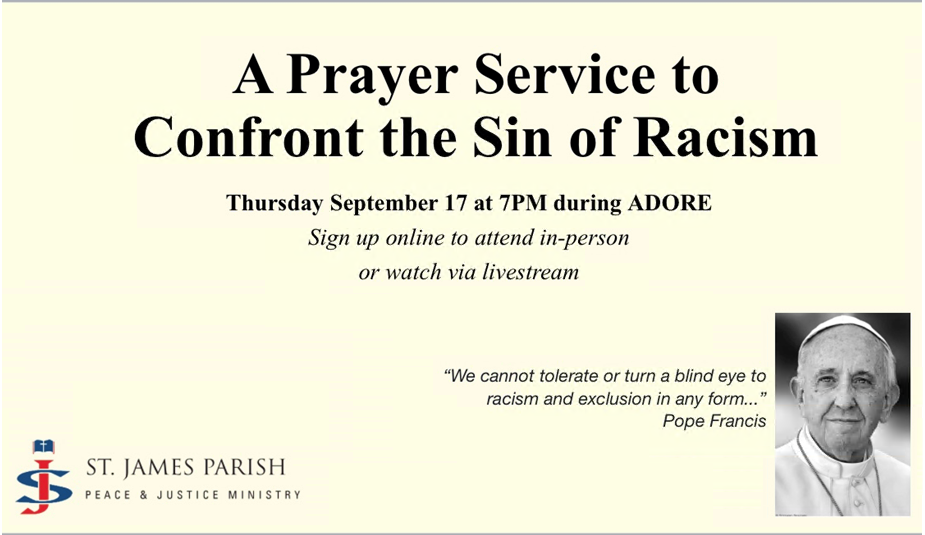 The service takes place at 7 p.m. Sept. 17 at St. James Church in Arlington Heights. The evening is sponsored jointly by St. James Church in Arlington Heights and St. Agatha's Parish in the Lawndale Neighborhood of Chicago.
"We invite people to join us to reflect on our own actions and on how each one of us can stand against the evil of racism," says Diane Adam, a member of the Peace & Justice Ministry at St. James.
The evening will include Fr. Ryan McMillan, associate pastor of St. James and Fr. Larry Dowling, a former associate pastor at St. James and current pastor of St. Agatha's.
Watch via livestream on St. James' webpage (stjamesah.org) or St. James Facebook @St. James Parish Arlington Heights."