A pair of Viatorians were installed formally as pastors of their respective parishes, in a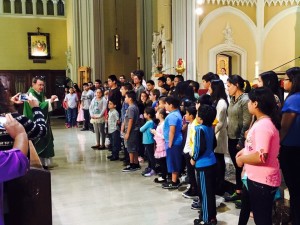 ceremony that served to reinforce the meaning of ministry and service for the hundreds of worshipers who turned out.
In Chicago, Bishop John Manz, an auxiliary bishop of the Archdiocese of Chicago, drew on the church's Book of Blessings in formally installing Fr. Patrick Render, CSV, as the newest pastor of St. Viator Parish in Chicago.
In accepting the role, Fr. Render described accepting the pastorate as a humbling experience.
"It is quite significant for me to join the long list of Viatorians who have pastored this community for 127 years," Fr. Render said.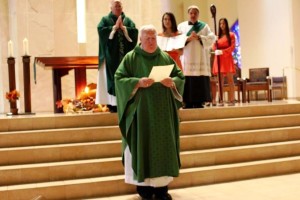 One week later, Fr. Mick Egan, CSV, was installed as pastor of St. Thomas More Catholic Community in Henderson, NV, which Fr. Render had led for the last 14 years.
Las Vegas Bishop Joseph Pepe presided and drew on the same installation ceremony in naming Fr. Egan as pastor.
"It's a rite of the church that is steeped in ritual and meaning," said Fr. Egan, who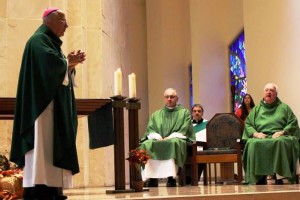 served as assistant pastor for the last three years, and before that had served as president of Saint Viator High School for eight years.
"It happens at one Mass, at the beginning of the term," Fr. Egan added, "and not a lot of people have seen it. But it's important for parishioners to experience, and hear the bishop introduce their new faith leader and pastor."