The Viatorian Community support the Jesuits, who together with the Red Cloud Indian School on the Pine Ridge Reservation and St. Francis Mission on the Rosebud Reservation, are deeply concerned by the recent decision of the U.S. Army Corps of Engineers concerning the Dakota Access Pipeline.
The recent decision to issue an easement allowing the pipeline to cross under the Missouri River north of the Standing Rock Sioux Reservation is a direct response to President Trump's Jan. 24 presidential memorandum urging the Army Corps to expedite the review and approval process.
Suspending the Environmental Impact Statement (EIS) process previously ordered by the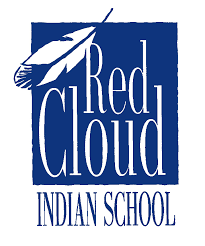 Obama administration — which would have determined the safety, environmental and climate impacts of the pipeline and alternative route crossings — is morally unacceptable.
It is particularly troubling given the Army Corps' previous determination that the pipeline crossing affects tribal treaty rights and that more study and consultation with tribes is required.
Read the Jesuits' full statement on the pipeline, here.