Br. John Eustice, CSV, co-directs the Campus Ministry department at Saint Viator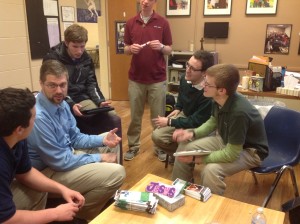 High School, where the Viatorian mission of "raising up communities of faith" drives its liturgies, retreats and faith experiences.
But he also brings his own experience in vibrant youth ministry to the table. Br. John grew up attending St. Thomas More Catholic Community in suburban Las Vegas — a Viatorian parish founded 30 years — where he participated in its vibrant Life Teen program.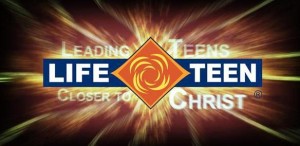 Life Teen is a worldwide ministry whose mission is to bring teens closer to Christ. At St. Thomas More, the comprehensive youth ministry program includes a youth-centered weekly Mass, followed by Life Nights, where teens learn about the Catholic Church and explore their faith in concrete ways.
Each week, the vibrant ministry draws an average of 300 teens to participate.
Br. John celebrated 10 years of religious life last year. During his years of ministry with the Viatorians, he has developed a special interest in bringing teens closer to Christ, much like his own formative years.
His ministry has taken him across all parts of the Chicago Province, from his years as a novice at St. Patrick Parish in Kankakee, to his work as a youth minister at the Viatorian mission in Belize, and in 2014, back to Saint Viator High School.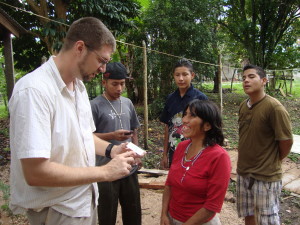 Most recently, Br. John has become involved in extending the Viatorian mission to migrant children from around the world, accompanying them during times of crisis and as they seek refuge in this country.
He and other Viatorians work with members of the Interfaith Committee for Detained Immigrants, advocating for those migrants and their families affected by immigration detention and deportation, and accompanying them after they are released from deportation.
It all adds us to a religious vocation that Br. John might not have seen coming, had he not taken a pivotal road trip from Las Vegas to the Viatorian Province Center, nearly 15 years ago.
Yet, he continues to be called to the Viatorian mission statement, that calls members to proclaim the good news of Jesus Christ — especially among the young and abandoned in today's world — and to work in favor of peace and social justice.