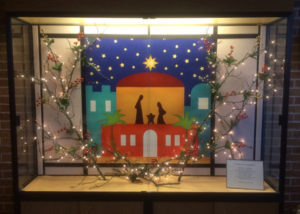 The Province Center lower lobby — by the chapel — has a new Christmas display.  Lighted tree branches encircle the colorful poster called 'Star of Bethlehem.'
The song 'O Little Town of Bethlehem' softly plays in the background and the first verse of the song is on display to prompt a little singing.
"O Little Town of Bethlehem" was written by Phillips Brooks (1835-1893).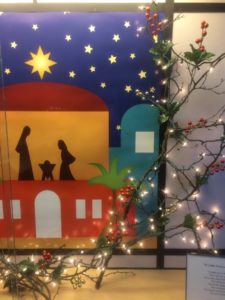 O little town of Bethlehem,
How still we see thee lie!
Above thy deep and dreamless sleep
The silent stars go by;
Yet in thy darkness shineth
The everlasting Light;
The hopes and fears of all the years
Are met in thee tonight.
Merry Christmas!