After 14 years as pastor of more than 6,000 families at St. Thomas More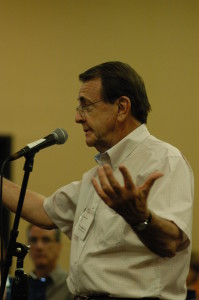 Catholic Community in Henderson, NV, Fr. Patrick Render, CSV, is taking up a new challenge. In August, he will take over as pastor of St. Viator Parish in Chicago, replacing Fr. Charles Bolser, CSV, who is retiring.
Fr. Render will be serving along side of Fr. Moses Mesh, CSV, associate pastor, and Br. Dan Lydon, CSV, deacon. In preparation for his new role, Fr. Render will attend a Spanish immersion program in San Antonio, Texas.
"St. Viator is one of the earliest parishes founded and staffed by the Viatorians in this country," Fr. Render said to his parishioners. "I will be joining a long history of Viatorians who have served there for more than 125 years.
"Leavings are sad," Fr. Render added, "but new beginnings can be good for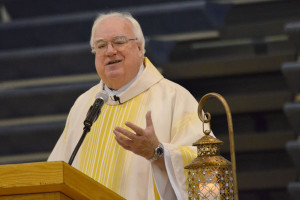 the soul."
In his place, Fr. Robert M. Egan, CSV, will take over as pastor, with Fr. Michael Keliher continuing as assistant pastor, and several Viatorian associates serving on staff. Fr. Egan arrived at St. Thomas More in the summer of 2013, after serving as president of Saint Viator High School for eight years.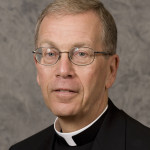 Fr. Thomas von Behren, CSV, provincial, also announced that Fr. Richard Rinn, CSV, had been reappointed as pastor of St. Viator Catholic Community in Las Vegas for another four years, as well as Fr. John Peeters, CSV, at St. Patrick Parish in Kankakee, for the next four years.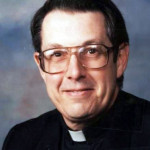 "Thank you for your faithful service," Fr. von Behren said in his provincial newsletter, "in the name of the Viatorian Community."