Fr. Alain Ambeault, CSV, was among 120 leaders of religious orders — all members of the Union of Superiors General — to meet with Pope Francis for a gathering in Rome.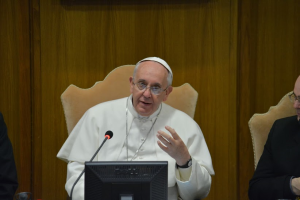 Their wide-ranging meeting took place in Synod Hall at the Vatican and was less formal than a traditional audience with the pope.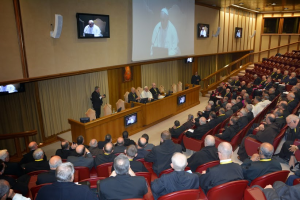 Instead, it took the form of a discussion, with Pope Francis talking about vocations and the importance of formation, as well as charisms and cultures of religious communities — and how they enrich dioceses.
Fr. Ambeault, superior general of the Viatorians, came away moved and inspired by the new pope.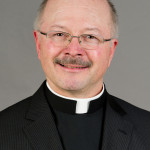 "What a simple man he is," Fr. Ambeault said. "What characterizes the Holy Father is a humanness that leads to God. His spirituality is very much imprinted with a humble search for what God says to us through the events of everyday life."
Near the end of the three-hour meeting, the Pope announced that 2015 would be a year dedicated to consecrated life.
"Thank you for what you do," he told them, "and for your spirit of faith and your service."