Fr. Corey Brost and the Children of Abraham Coalition are partnering with an interfaith group in England to hold a five-month series exploring holy writings and how they can serve as a guide to daily life. The attraction for young people is to have meaningful faith discussions across that cross international and religious boundaries.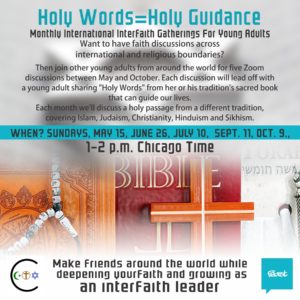 Their first Zoom meeting took place Sunday and drew young adults from people from England, Egypt, Lebanon and the U.S.
"They're all doing interfaith youth work in their nations," Fr. Corey says, "and building an international interfaith community little by little."
At this meeting, they discussed quotes from The Hadith, the words of Prophet Mohammed, led by Fares Saffaf, a Syrian high school student now living in the U.S., whom the Viatorians have come to know. He has helped lead middle school interfaith peace camps with Fr. Corey, hosted by the Children of Abraham Coalition.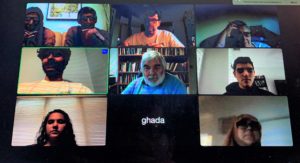 A different young adult leader will share a writing each month from his or her tradition — including Christianity, Islam, Hinduism, Judaism and Sikhism — before opening it up for discussion with the group. The next meeting takes place at 1 p.m. on June 26.
These meetings carry out the mission of COAC, which is to build understanding, respect and relationships between Christians, Jews and Muslims of all ages.
To Register, email coacpeace@gmail.com.