Parishioners at Maternity of the Blessed Virgin Mary Church in Bourbonnais, discovered a big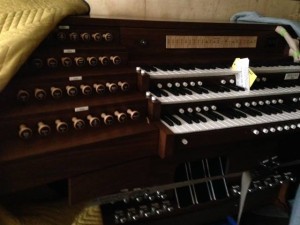 surprise when they showed up for a recent weekday Mass: a rendition of the Latin anthem, Panis Angelicus, played in full voice on the parish's new organ.
"It was a big surprise," said Fr. Jason Nesbit, CSV, associate pastor, "but I wanted them to finally hear the new instrument — and experience its richness."
It was the first hymn played on the custom instrument, after nearly a year of fundraising and construction. The choir loft had to be renovated to accomodate the instrument and its amplification system, and a local craftsman created the organ's façade, using locally harvested black walnut.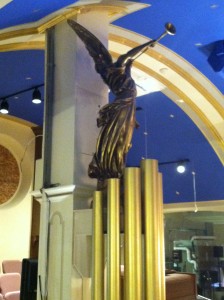 The organ was designed by officials with Allen Organ, and features three manuals, or keyboards, as well as 58 stops. Its combination of both digital and pipe organ voices results in more than 250 orchestral and instrumental sounds.
"I think this new organ will enhance the assembly's song during liturgy," says Music Director Chris Lord, "as well as lift their hearts in prayer."