In its latest Justice & Peace Alert, leaders of the Conference of Major Superiors of Men point to a news story about the grave conditions at ICE detention centers.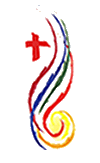 The New York Times recently released a summary of its investigation into COVID-19 outbreaks among ICE detention facilities, which are tracking at 20 times greater than the rate of infection among the general population in the United States.
Reporters explained that there is little protection from the virus due to a lack of internal enforcement of basic pandemic protocols and limited testing. They also noted that inconsistent data tracking by ICE and affiliated contractors has made accountability difficult. 


In other news, they point to the Global Sisters Report, which provided a recap of the Biden Administration's first 100 days in office, with a particular look at migration policy and practice.
This thorough accounting covers how executive orders and regulatory action have or have not improved the lives of refugees, asylum seekers, migrant laborers, families separated at the border, and more. For example, Tracey Horan, a Sister of Providence of St. Mary-of-the-Woods, IN, who works on the ground with the 
Kino Border Initiative
 in Nogales, AZ, remarked, "There's that sense that the responses coming from the Biden administration are not matching up to the violence, the real dangers and the urgency that people here feel, which is very disappointing for us."
Find all of the latest Justice & Peace news, here.