Viatorian Associate Marilyn Mulcahy wears many hats as a pastoral associate on staff at St. Patrick Church in Kankakee, from writing and publishing the bulletin each week, to planning prayer services and meeting the needs of parishioners.

Here, she reflects on the importance of finding a deeper spirituality during Lent — even those in ministry.
"During the season of Lent, people involved in ministry settings can find it difficult to make themselves take the time for the very opportunities that they are so busy providing for others.
"Or perhaps we find that – after having put together events for others – we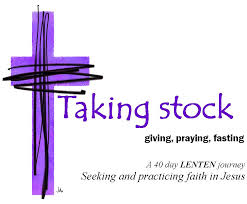 are unable to enter into them as intended. You might hear us say: I don't have time … I have too much to do … I do not need another thing on my plate!
"Perhaps, what we really need is a little dose of humility!
"We need to quit thinking that everything depends on us. As the young people would say, "Get over yourself!" We need to get out of the way and let God do what needs to be done within us."
Dear God,
Gently humble me when I try to depend upon my own energies rather than spending time resting in your presence and letting you re-kindle my spirit. Help me understand that, while humility is seen in service to others, it is also seen when those who serve you acknowledge their own need for rest and time away from the rush. Amen.