We don't know all the details about the life of St. Viator, but this much we know: he walked with Bishop Just, accompanying him in his desert journey, sharing times of prayer and penance.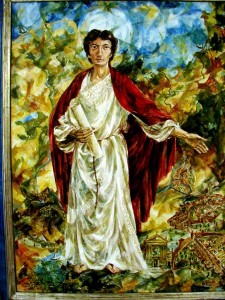 From the time of our founder, Father Louis Querbes, in various ways and in various ministries, we Viatorians have "walked with" people in their faith journey.
Lent had its origin, in part, as a time when the believing community, through prayer and penance, walked with catechumens to support them on their journey to baptism.
In recent years we have walked with immigrants through their experiences of incarceration, isolation, and either exclusion or inclusion as citizens. We accompany people in schools and parishes as they grow in faith, and support them in moments of trial and doubt.
And we offer this same companionship and support for each other in our own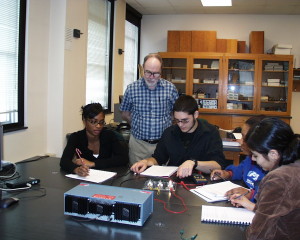 community. Let these final days of Lent continue to be such a time for us.
Prayer: God, source of life and peace, walk with us as we journey again to the promise of Easter life. Make us heralds of the Good News as we journey, reflecting and radiating your healing and strengthening light.
Offered by Fr. John Milton, CSV, retired physics professor from DePaul University and Saint Viator High School, still consulting at Cristo Rey St. Martin College Prep.