Lent is a peculiar time of year when we sacrifice part of ourselves in preparation for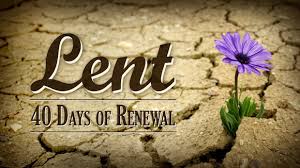 the celebration of the Easter and resurrection. It takes multiple forms in many communities. Many years ago this meant giving up candy and sugar. We collected money from our savings to send to the poor. I gave up watching Judge Judy for Lent.
I have come across what I believe is a better form of preparation for Easter. I offer you a few ideas:
Give up hate and embrace love and compassion.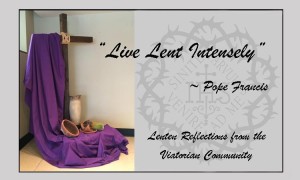 Give up prejudice and replace it with acceptance.
Give up greed. Help those less fortunate.
Give up anger. Replace it with harmony.
Give up judging a person and get to know them.
Give up some time to be with a lonely person. Make them feel that they still have some value.
FORGIVE.  Grudges are too hard to carry.
Give up your need for pride and set your true self free.
Give up your selfishness. Look towards the needs of others.
Lent is a time to give of ourselves and to come together to create God's kingdom.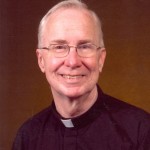 I wish you all a wonderful Lent followed by a jubilant Easter.
Fr. Bob Bolser, CSV, served in Campus Ministry at Saint Viator High School in the 1980's. He also served at the Colegio San Viator in Bogotá, and as assistant pastor at St. Thomas More Catholic Community in Henderson, NV. Father Bob is retired and living at the Province Center in Arlington Heights.