Fr. Daniel Hall, CSV, Provincial, offers this reflection as begin our journey through Lent:
On March 2, we begin another season of Lent.
As a young person, I always equated Lent with giving up something. As I have grown older, I realize that Lent is so much more than that. Lent is a gift and a valuable one. It is the perfect opportunity for introspection.
This is really a wonderful time of year because it offers us a chance to slow down and to declutter our lives.
Naturally, there is a lot of symbolism involved. We begin with the ashes of Ash Wednesday. Ashes are an ancient symbol of repentance and mourning. They are an outward symbol of what is going on inside of us.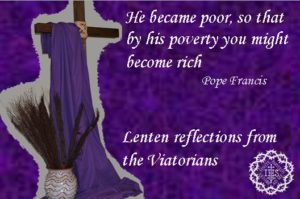 Perhaps, using a more modern term, burnout, we can better understand one of the many gifts of this season. When you look at ashes, you find a substance that has been totally transformed by some outside element, fire. In today's world, we can find ourselves feeling like those fragile ashes, who began as one thing, gave it their all and now there is nothing left but the remnants.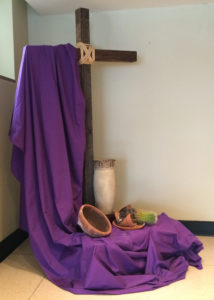 How wonderful it is to have this great season to rise from the ashes like the ancient phoenix bird into a new, revitalized creation.
At times we all need a break. We need time to refocus or put more simply, sometimes we all need a little space for ourselves. During Lent we have 40 days to step back and analyze the trajectory of our life to this point. When and where necessary we can to make the adjustments apart from the chaos of daily life.
In my older years, instead of focusing on what I should give up during Lent, I now focus on what more can I be doing to assist those around me. I have found that far more rewarding than simply giving up something for 40 days.
The value of these 40 days really depends on you. They can be simply 40 days, just like any other 40-day period. They can be 40 days that you simply hope to get through. Or they can be 40 days to rebuild, rejuvenate and reinvigorate this wonderful life that we have been given. The choice is really yours.