St. Thomas More Catholic Community in Henderson, NV, draws hundreds of teens to  its youth ministry program. Their interest starts with a foundation built in middle school, with retreat experiences like the one that took place earlier this month.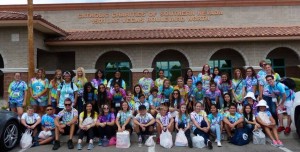 Called, More Encounters, it immerses young teens in leadership training, team building, life skills and just seeing their faith in different ways through these experiences.
Dorothy Distel, director of the parish's More Youth and religious education program, leads the retreat. She says all of the week's activities are geared toward building confidence in the teens.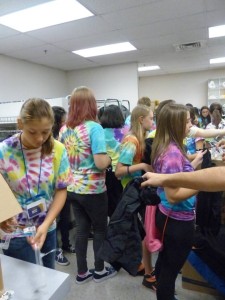 "The concept is to give students an opportunity to interact with other eighth graders — and older teens who are in leadership," Dorothy says. "High school teens who are in the Young Disciples program help out, as well as ninth graders who were in the program last year."
A highlight of the week is the "urban immersion" they take into downtown Las Vegas, to serve the marginalized. For the last four years, the teens have traveled to work at Catholic Charities of Southern Nevada, who serve more than 100,000 vulnerable men, women and children each year.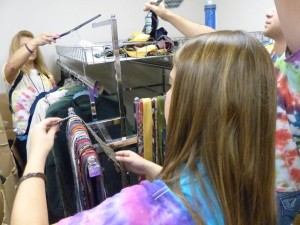 "It takes us two hours and three bus rides just to get there," Dorothy says, "and it's the same on the way back. I ask the children to bring with them, a bag of non-perishable food items to donate to the food bank. That way they experience what it's like to carry groceries — without having a car."
They spent their day arranging clothes for the thrift store, as well as sorting donated backpacks and school supplies.
"We're striving toward having the teens see themselves as leaders and ambassadors," Dorothy says, "and to also see the gifts of others."