Before the start of school this year, Fr. John Peeters, CSV, carried on a tradition with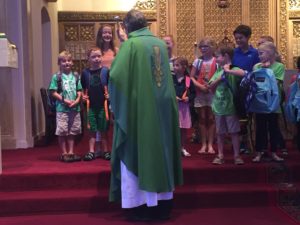 families at St. Patrick Church in Kankakee, that left its mark: a blessing of the backpacks.
While offering a special blessing for students returning to school is somewhat traditional, blessing students' backpacks is fairly new.
Yet, Fr. Peeters had his reasons.
He distributed backpack tags — imprinted with a cross — to each child, telling them: "When you see this cross on your backpack, it will remind you that Jesus is always with you."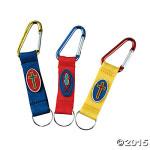 That's not all.
Fr. Peeters prayed that God would open their minds to the lessons they will learn — both inside and outside the classroom.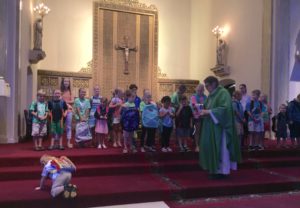 He prayed that God would grant them peace when they feel nervous,
help them focus when they feel distracted,
give them energy when they feel tired,
help them make friends that build one another up,
and help them to be friends to those who need them.