Members of the Conference of Major Superiors of Men have kept up the pressure on private banks to stop financing private prisons. The private prison industry is detaining over 70 percent of immigrants in ICE custody and are complicit in the epidemic of mass incarceration that devastates communities of color. Research shows that many private prisons have documented histories of human rights abuses.


While professing respect for human rights, Barclays, Citizens Bank, Regions, First Tennessee Bank, Synovus Bank and Pinnacle Bank, and other banks continue to fund GEO Group and CoreCivic; the biggest operators of private prisons and immigrant detention centers.
Join with other faith leaders to sign a petition to call on these banks to stop financing private prisons.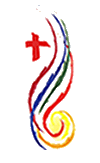 At the same time, CMSM leaders remain committed to the Catholic Nonviolence Initiative.
Eli S. McCarthy, Director of Justice and Peace for CMSM, believes a just peace ethic could enhance the the UN sustaining peace agenda.  That was the topic of his presentation this month at the University of Notre Dame's Conference on Sustaining Peace.
Read all of the latest justice and peace initiatives from CMSM, here.