St. Josephine Bakhita was cannonized in 2000 and her feast day, Feb. 8, is timed with the International Day of Prayer and Awareness against Human Trafficking.
St. Josephine was kidnapped as a child and sold into slavery in Sudan and Italy. Once Josephine was freed, she became a Canossian nun and dedicated her life to sharing her testamony of deliverance from slavery and comforting the poor and suffering.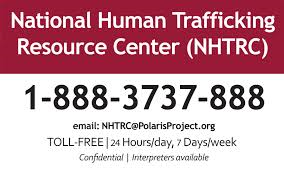 In observing the day, the U.S. Conference of Catholic Bishops and its Justice for Immigrants ministry is highlighting the story of Lydia, a young woman who came to this country from Honduras.
She writes of being trafficked as a child — but she also shares about the organizations and efforts to help her heal. Read her story, here, and learn the ways she hopes to fight this crime.
Eliminating human trafficking is a priority of the Viatorian Community. Its members have worked with the Polaris Project, since its inception in 2002. The mission of this Washington-based nonprofit organization is to fight sex and labor trafficking — and assist its victims and survivors.