An international Zoom meeting took place Sunday that Fr. Corey Brost, CSV, hopes will lead to changing the lives of older high school and college students who are interested in interfaith leadership.
The virtual gathering brought together Christian, Jewish and Muslim young people from the Chicago area — including four students from Saint Viator High School — as well as from London and Birmingham, England,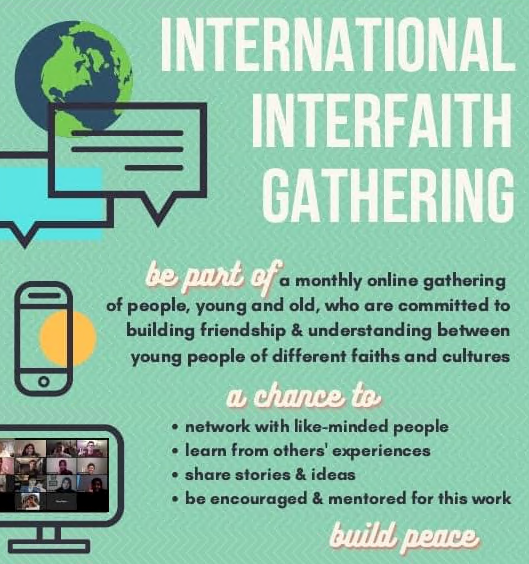 Southern France and Latvia.

Together, they focused their discussion on the tension in France between freedom of expression and respect for other religions. It is an issue the country is struggling with as a result of the publication of cartoons depicting and mocking the prophet Mohammed.
This first meeting came after more than two years of discussions between Fr. Corey and Andrew Smith, founder of The Feast, based in Birmingham, England. The Feast launched in 2000 with the goal of bringing together teenagers from different faiths and cultures to build friendships, explore faith and change lives.
If that sounds familiar, that's because 10 years later, in 2010, Fr. Corey founded the Children of Abraham Coalition, with many of those same goals. The only difference was that he included Jewish teens, since all three religions make up the major Abrahamic faiths.
"The Children of Abraham does interfaith work with all ages," Fr. Corey says, "yet, one of my focuses has been developing strong interfaith programming for young people."
Over the last five years, The Feast has developed branches in other parts of Europe, the Middle East and Africa. Consequently, by partnering with the UK organization, Fr. Corey hopes to help in advancing interfaith work around the world.
Fr. Corey hopes to offer these interfaith gatherings monthly. Watch social media to for a chance to be part of this peacebuilding process.