Because of COVID-19 restrictions, Viator House of Hospitality has transformed its April fundraiser into an online version, sharing stories of its participants and their lives with supporters.  Here's their latest story of transformation: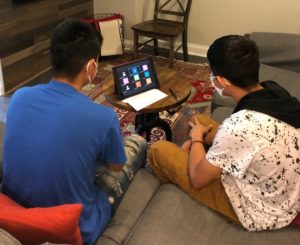 Last summer, Juan — a young man from Central America awaiting his asylum hearing and living at Viator House of Hospitality — volunteered at the Viatorian Province Center.
He worked with Associate Joan Sweeney in the Archives, helping to digitally catalog files into the collection as well as update photo images and produce Power Point presentations. Juan also helped in the Viatorian giving garden, where members raise fresh vegetables and flowers for local food pantries.
Just last month, Juan graduated from high school, mastering classes in English, his third language. Spanish is his second language while his first language is a Mayan dialect.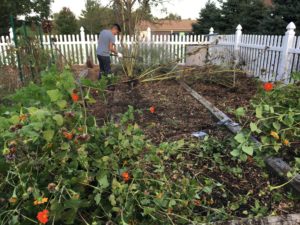 Now he is paying his education and mentorship forward. This summer he is tutoring another young asylum-seeker trying to navigate high school in the COVID era.
His student, is the 16-year old brother of a former participant, Raul, who helped his brother escape from El Salvador last summer.  The teen now attends classes through e-learning four mornings a week, and Juan is at his side.
"Juan's success – and the support he now offers Raul's brother – is possible because of the strength, guidance and mentoring he found from the Viator House Community," Fr. Corey wrote to supporters. "Please know the difference you make."
To make a contribution to Viator House of Hospitality and watch the progress of its fundraiser, go here.