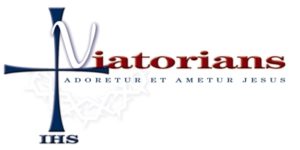 Yesterday, if you watched the inaugural speech, you heard President Biden call for unity.  It is obvious that we are living in a very fractured country, but his message of hope is a medicine which we all need.
We are are a great country, but we have to get back to our roots. I encourage each of you to speak the truth. I encourage you to dialogue with each other, respectfully about our differences.
This is not a country about us versus them. It is a country about us. Together we can accomplish many things. If we can land a man on the moon we can do anything, but disunited, we are only compounding our problems.
Let us pray for our new administration as they face monumental tasks — and vow to support their efforts.
Rev. Daniel R. Hall, CSV

Provincial
Clerics of St. Viator, Chicago Province