The Conference of Major Superiors of Men and its Interfaith Immigration Coalition — that include many Catholic organizations — launched its Faith 4 Asylum campaign with mobilizing vigils the last week of January. They are working in collaboration with border organizations and shelters.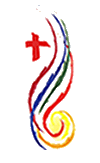 The goal of the campaign is to better ensure safety, care, and humanization of people fleeing danger and seeking asylum by increasing asylum acceptance and ending the Remain in Mexico (MPP) policy.
Over 300 individuals and nearly 100 organizations have endorsed the campaign so far. New informational reports about the tragedies resulting from the Remain in Mexico policy were also released by Interfaith Immigration Coalition members and allies.
They maintain that the "Remain in Mexico" (MPP) policy violates domestic and international law by sending asylum seekers to dangerous conditions without an adequate screening process, effectively denying them access to lawyers and interpreters and preventing many from receiving a fair day in court. More than 56,000 asylum seekers have already been sent to Mexico under this policy.