In honor of International Women's Day, today, the Viatorian Community wishes to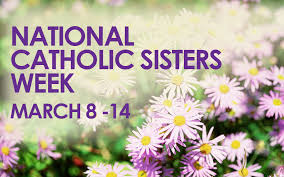 acknowledge the many religious sisters across the country, whose work and ministries often go unnoticed.
Whether it is caring for the poor, providing education and helping the sick — or working to preserve human dignity and advance social justice — sisters are on the front lines.
National Catholic Sisters Week allows their work to be recognized, and awareness of their selfless ministries to be heightened.
Since coming to this country, Viatorians have partnered consistently with women religious to advance their mission of education and more recently to work toward social justice.
Some of these communities include: Congregation of Notre Dame, Dominican Sisters of Springfield, Missionaries of the Sacred Heart of Jesus and Our Lady of Guadalupe, Missionary Sisters of the Holy Family, Servants of the Holy Heart of Mary, Sisters of Mercy, Sisters of Providence and Sisters of the Living Word.
"Throughout my years of ministry, I have worked alongside several women religious," says Br. Michael Gosch, CSV, coordinator of justice, peace and integrity of creation for the Viatorian Community. "Their commitment to justice has inspired me to work against unjust structures while accompanying those in need."