Over the weekend, Pope Francis marked the World Day of Migrants and Refugees in his address to the faithful in St. Peter's Square. He reaffirmed the emphasis on internally displaced persons during a time of persistent vulnerability due to COVID-19, conflict, and natural disasters—some related to climate change. The Holy Father asserted the need to involve those who are affected in the interventions designed to help them.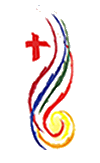 He remarked, "If we really want to promote those whom we assist, we must involve them and make them agents in their own redemption. The pandemic has reminded us of how essential co-responsibility is, and that only with the contribution of everyone – even of those groups so often underestimated – can we face this crisis." The full message can be read here.
A semi-concurrent event was hosted in Los Angeles, CA, to amplify the pressing needs of migrants in the United States. It culminated in a solo pilgrimage—due to COVID—by a local activist who was greeted by Archbishop Gomez at the cathedral. The archdiocese is inviting Catholics to walk their own pilgrimages and dedicate that time to prayer on behalf of vulnerable individuals and families.
The Conference of Major Superiors of Men highlights migration in its latest justice and peace alert. See the most recent action alerts, here.