This week, the London-based Stop the Traffik organization released its Greater Manchester Homelessness and Exploitation report.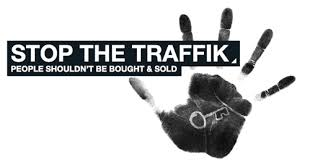 The research shines a light on alarming vulnerabilities of the homeless community, including rough sleepers, to human trafficking modern slavery.
In it, the organization found that 29% of survey respondents had experienced being offered food, accommodation, drugs of alcohol in return for work. Other concerning findings also revealed that 17 % had known someone to go missing after taking an offer of work.
Being homeless is a devastating, dangerous and isolating situation. This report demonstrates how traffickers prey on the vulnerable circumstances of others, seeing an opportunity for exploitation and financial gain at the expense of others.
Find out more about how this organization is working to stop human trafficking through intelligence-led prevention, building resilience through global partners, raising awareness and business risk analysis. Find out what you can do to help.