St. Patrick Church stands as a beacon in downtown Kankakee, with its 19th century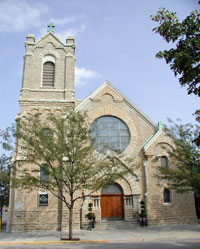 Romanesque-style architecture and vibrant stained glass windows. Viatorians have served there since 1931 and over the years, thousands of worshippers have found comfort and healing in its confines.
Look for more pilgrims — seeking indulgence — to come to its doors as part of the Jubilee Year of Mercy.
St. Patrick was named one of nine pilgrimage churches in the Joliet Diocese, where worshippers can come as part of the conditions in obtaining a plenary indulgence.
"We were pleased to be designated," says Fr. John Peeters, CSV, pastor of St. Pat's. "We feel it might bring more pilgrims to our church, our community and our part of the diocese.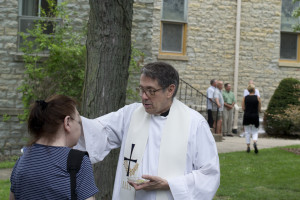 We've already heard of a few parishes planning to make a pilgrimage. It's certainly more convenient for people when it's in your own diocese."
An indulgence is described as the complete remission of all temporal punishment due to sins. Obtaining a plenary indulgence during the Year of Mercy includes the usual requirements — making a confession, receiving Holy Communion, making a profession of faith and praying for the intentions of the Holy Father — as well as visiting one of the designated pilgrimage churches and performing one or more of the Spiritual and Corporal Works of Mercy.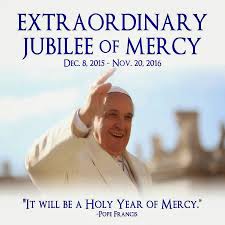 Throughout history, there have been many Jubilee years — 26 ordinary and three extraordinary — and each has featured a special plenary indulgence. In this extraordinary Jubilee Year of Mercy, Pope Francis seeks to make indulgences as accessible as possible.
"I wish that the Jubilee indulgence may reach each one as a genuine experience of God's mercy," Pope Francis said, "which comes to meet each person in the face of the Father who welcomes and forgives, forgetting completely the sin committed."